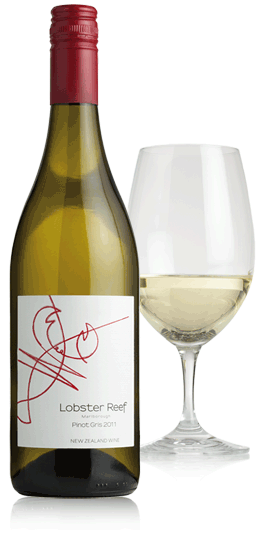 Welcome to Lobster Reef, the home of boutique Marlborough wine.
Lobster Reef got its name from the brightly coloured Rock Lobsters that have made the Marlborough coastline their home longer than anyone in the area can remember.
Their quirky nature perfectly reflects what Lobster Reef wines are all about.
The boutique range includes Sauvignon Blanc,
Pinot Gris, Riesling, Chardonnay and Pinot Noir.